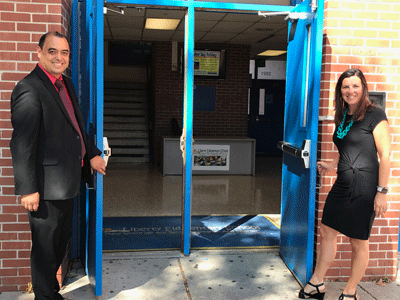 Liberty Elementary School Principal, Joseph Manko and Assistant Principal, Sarah Krauss opening doors of opportunity for their students. Under their leadership, the school aggressively goes after funding support for their students.
Stories this photo appears in:

Under the leadership of Joseph Manko, Liberty Elementary School #64 located on Maine Avenue in Northwest Baltimore has received an estimated $6 million dollars in grant money to support students, staff and the community. Quite an amazing accomplishment given the fact that Manko and his staff have been able to do it without a paid professional grant writer.