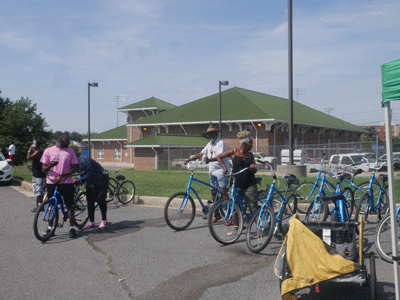 Riders stop to get their bikes calibrated before heading out to Lake Montebello on Saturday, September 7, 2019.
Stories this photo appears in:

Rides Around Lake Montebello is a program sponsored by Baltimore City Recreation and Parks and has been around for seven years. Riders can take advantage of the bike program from May through October each year. The city's outdoor recreation team is on hand to assist people with finding the right bike and helmet. Ethan Abbott, director of the program says that his team also gives lessons on how to properly ride and brake.