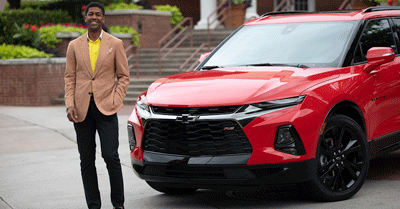 Derek "Fonzworth Bentley" Watkins beside the new Chevrolet Blazer.
Stories this photo appears in:

My grandfather instilled in me the idea of the excellence of American automotive engineering. That was then passed down to my father, and I remember when he brought home the Pontiac 6000. He stressed how American-made cars were built to be stronger and more efficient. That impressed me and gave me an understanding of how spending my dollars on American-made products supported our economy.