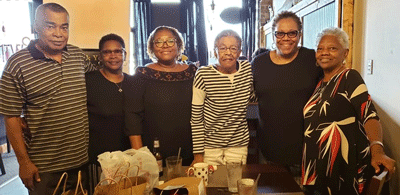 Kelly Carter, owner of Grind & Wine Restaurant located 3627 Offutt Road in Randallstown, Maryland in the middle of the shopping center and her friends.
Stories this photo appears in:

"Hello everyone, I hope everything is well with you. I have been a little under the weather but I am "Rambling Rose," so I have to keep going. Prayers and faith will get me through this with my husband "Shorty" as a back-up!"