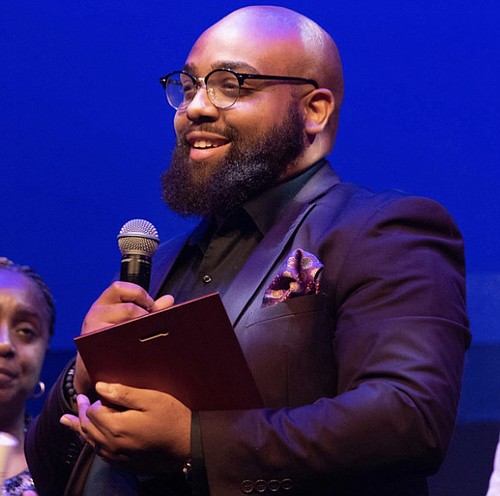 Brandon Johnson is an emerging mental health educator and suicide prevention
social media pages to direct audiences to the web series. Johnson can be followed on Instagram @branjjohnson and on Twitter @BranJJohnson1.
Stories this photo appears in:

This year has been historic for a number of reasons, including the coronavirus pandemic, which has highlighted significant racial health disparities. Community leaders and physicians have directed much of their efforts and advocacy toward mental health reform in the Black community.