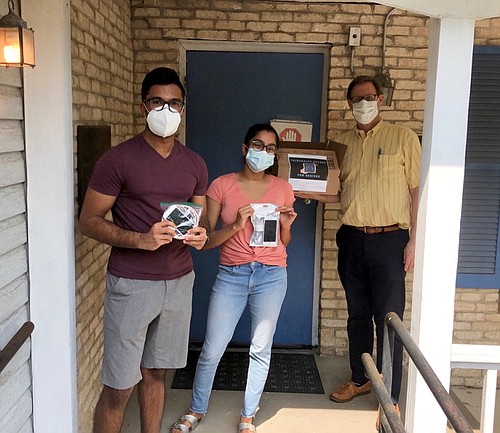 Telehealth for Seniors is a national nonprofit that provides seniors and low-income communities with devices, instructions, and free tech-support to connect them to their physicians via a mobile device. Telehealth enables caretakers to virtually screen patients, answer questions, and make treatment recommendations without expo- sure to a hospital or clinic where they could contract or spread the coronavirus. (Left to right): Isuru Herath (Cornell University '23) co-lead in Baltimore; Sasvi Kulas- inghe (University of Maryland, '23), Baltimore Telehealth lead; and Peter Lowet, Executive Director of Mobile Medical Care Clinic.
Stories this photo appears in:
When the coronavirus pandemic began to rage in March, schools and colleges were among the first casualties as education officials had to close their doors to ensure safety.