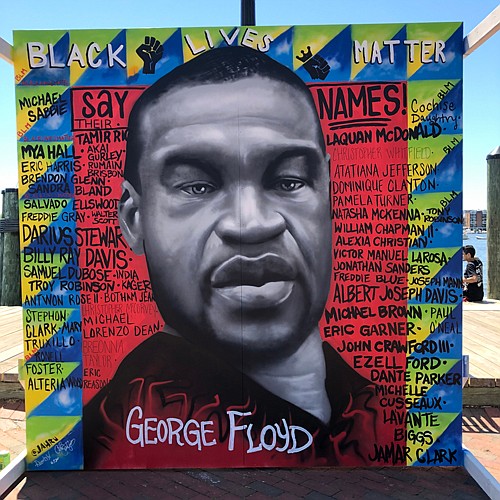 Susan Campbell Park located in downtown Annapolis, is the current home of a new mural which pays homage to George Floyd and others who lost their lives to police killings. The mural entitled, "Say Their Name," was painted live by Jeff Huntington; Deonte Ward; and Comacell Brown, Jr. Additionally, Douglas Day built the wall structure. Jeff Huntington served as the project's lead artist. The project was painted live on June 7, 2020, as a part of a vigil, which drew hundreds of people.
Stories this photo appears in:

In hopes of dismantling racism for good, protests, walks, events and supportive displays by diverse races are popping up both locally and globally.