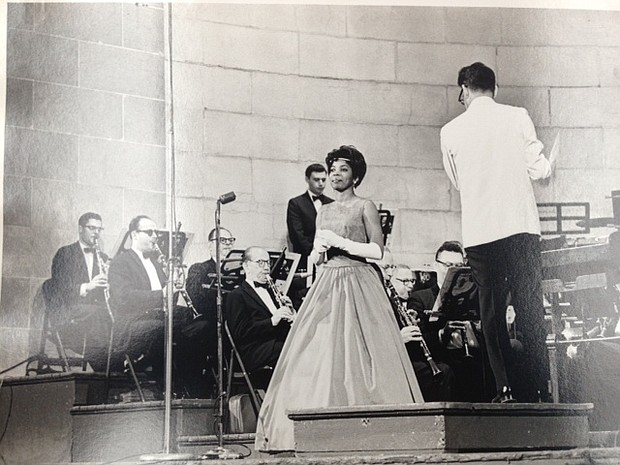 Junetta Jones, pictured here performing with the Goldman Band at Central Park in the summer of 1964 or 65, was a Baltimore native and accomplished opera singer. A graduate of Douglass High School and Morgan State University, in 1956 she was the first African American...
Stories this photo appears in:

It is during times of uncertainty that we look to the past for stories of strength while we focus towards a better future. At the Lewis Museum, we will continue to bring you stories of inspirational Maryland African Americans who triumphantly pushed past fear in hopes of a new tomorrow.