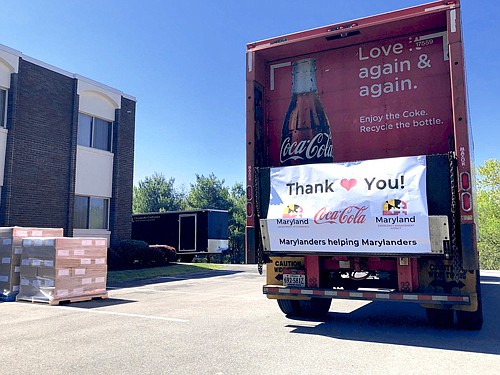 Coca-Cola teams up with supply chain partners and a nationwide network of makers to produce and distribute thousands of protective face shields to healthcare workers and first responders on the front lines of the COVID-19 crisis in Maryland.
Stories this photo appears in:

In partnership with Maryland Department of Commerce and Maryland Emergency Management Agency (MEMA), Coca-Cola North America and several partners recently delivered 25,000 face shields to support healthcare workers at area hospitals and municipal health departments who are caring for patients with COVID-19. An additional 25,000 face shields will be assembled and delivered to Maryland healthcare workers the week of May 11, 2020.