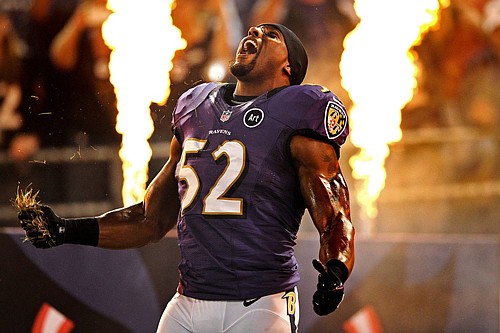 Baltimore Ravens Hall of Fame linebacker Ray Lewis is starting his own podcast called, "Everyday Greatness. The Ray Lewis Podcast." New episodes will be available every Friday on iTunes, Spotify, Google podcasts, PodcastOne.com and other platforms.
Stories this photo appears in:

Baltimore Ravens fans flocked to M&T Bank Stadium every time Ray Lewis took the field from 1996 – 2012. The Super Bowl MVP and 13-time Pro Bowl linebacker even has a statute outside of the stadium. His story of overcoming a rough childhood and his drive to become great has served as motivation for so many people.