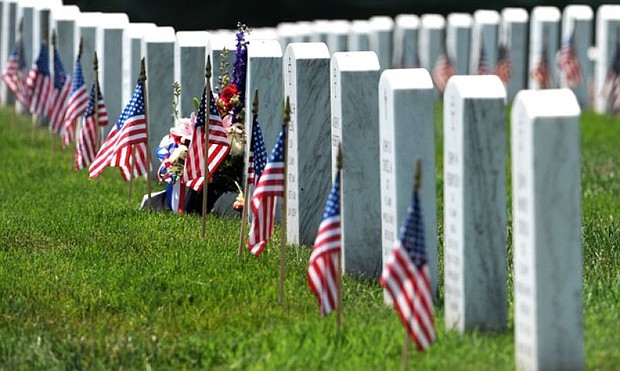 The American Legion pays tribute to America's fallen veterans
Stories this photo appears in:

Every crisis has new heroes. During the 9/11 attacks, they were the first responders running into burning and crumbling buildings as others ran out. Now, during the Coronavirus pandemic, the most visible heroes are the health care professionals, who are saving others and risking their own lives while doing so.