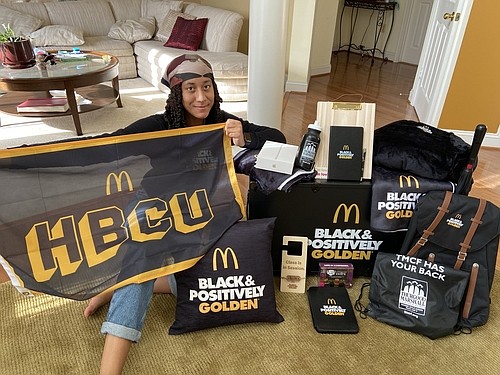 Morgan State University sophomore Melanie Battle is the winner of a McDonald's Black & Positively Golden® Scholarship. In addition to a $6,800 scholarship, she received a tablet, school supplies, and other items.
Stories this photo appears in:
Melanie Battle hails from an "HBCU family." Battle said her parents, grandparents, brother, and other relatives are alumni of Hampton University (formerly Hampton Institute).