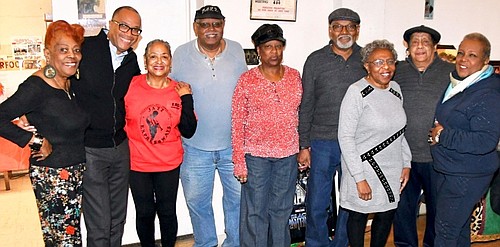 Members of Jazz Expressways Foundation, Inc. says good-bye and thank you to our fans for almost 40 years for your support, and love. We could not have done it without you.
Stories this photo appears in:

Hello everyone, how are you? Because this newspaper is a positive paper about positive people, I will try very hard not speak of people in the White House who don't want to leave. COVID-19 has spiraled out of control and friends and family are sick or dying, but instead I will talk about the positive things.