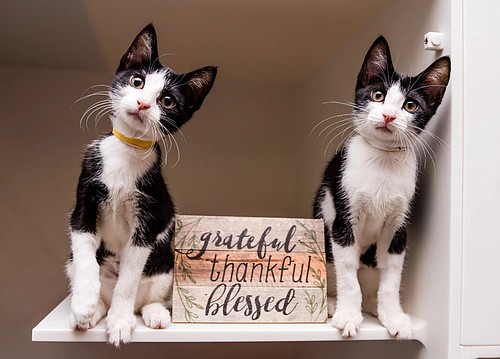 Although there might be fewer human visitors, one thing that's certain is that many American homes have newly adopted dogs and cats to be thankful for— and pets are grateful to be spending the holiday in foster homes. Many people are counting their blessings with a pet in their home for the first time.
Stories this photo appears in:

Baltimore— Like everything else in 2020, for most people this Thanksgiving will look quite different. There will likely be fewer folks around the dinner table, friends may be connecting on FaceTime, and grandma might be joining by Zoom, sadly without her famous sweet potatoes.