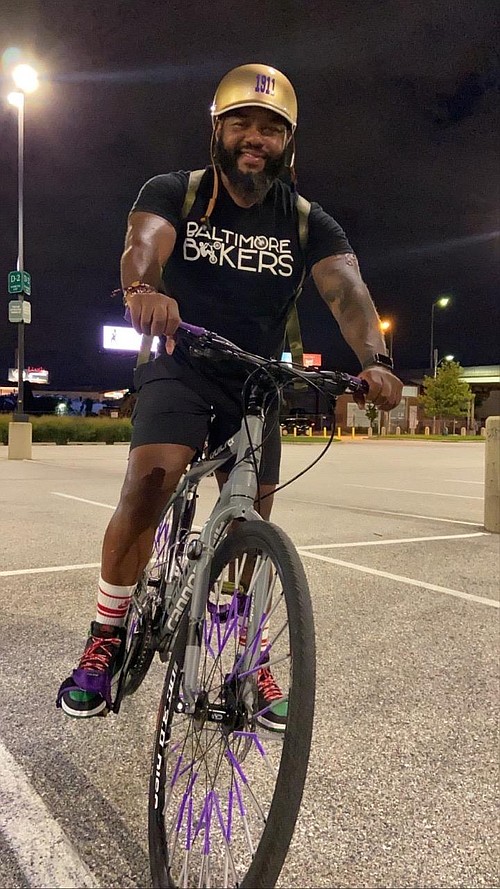 Brian Henderson, founder of Baltimore Bikers has unified dozens of Black cyclists throughout the city.
Stories this photo appears in:

In the midst of a global health crisis that has highlighted numerous racial health disparities, a number of local fitness organizations have emerged which emphasize health and wellness in the Black community. Four groups in particular — Runners Run, MET Fitness, Building Bodies and Bonds, and Baltimore Bikers— have burst on the local fitness scene as organizations endeavoring to make a substantial impact in the Baltimore community.