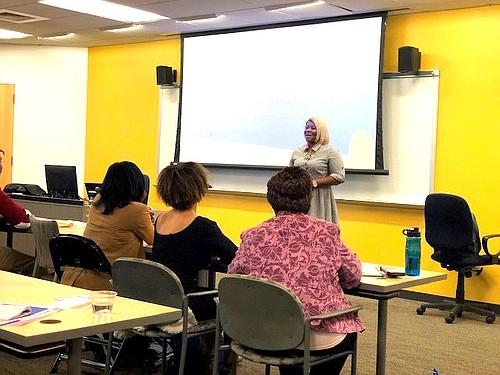 LaQuicha Brown, owner of BerriesbyQuicha, during Mind Your Business. The event is one of
many sponsored by PNC Bank to provide women with financial wellness tools.
Stories this photo appears in:

Are you ready for a wealth of information about managing your finances, education about women's suffrage, an opportunity to celebrate Hispanic Heritage Month, a primer on the growing esports industry, along with fitness activities and yoga —all for free?