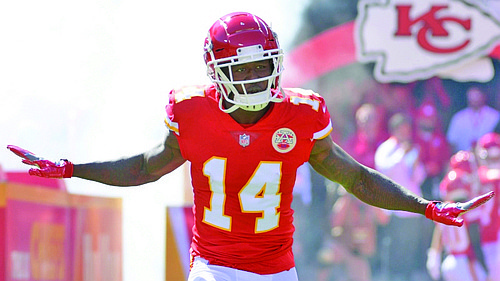 Veteran wide receiver Sammy Watkins signed a one-year, $5 million contract with the Baltimore Ravens. The team hopes that Watkins can be the next veteran to bolster their group of receivers.
Stories this photo appears in:

It has been four seasons since a Baltimore Ravens wide receiver finished with 1,000 or more receiving yards. Mike Wallace was the last receiver to do so when he posted 1,017 yards in 2016. Wallace was one of various veteran wideouts the Ravens have turned to over the years to help their passing game.