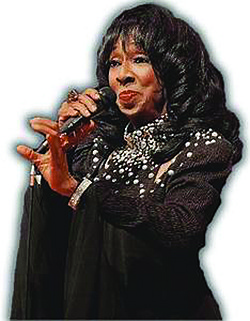 Keystone Korner Baltimore pres- ents Jean Carn with Valentine Love on Saturday, February 13 at 7 p.m. and Sunday, February 14, 2021 at 6:30 p.m. The Keystone Korner is located 1350 Lancaster Street. For more information, call 410-946-6726 or email them at ?
Stories this photo appears in:
Well, hello my dear friends. It is such a great honor this week to be able to write about something else other than who died. It is just wonderful to write about something you can smile at for a change. Before I begin, I want to thank everyone who sent cards, flowers, emails, condolences and notes, which I am still receiving for the passing of my daughter Karen Atkinson last month. I appreciate you and much love to each one of you.