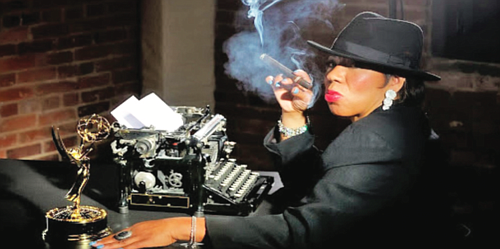 Bernadette Bascom's singing career has taken her around the world sharing venues with the likes of Stevie Wonder; Ashford & Simpson; Elton John; Lenny Williams; and the role of featured singer in her first group, The People's Choice. In her adopted hometown of Seattle, Washington, Bernadette is embraced as a musical icon and is highly respected in the community. She is being recognized during Black History Month with other influential African American artists like Ray Charles and Quincy Jones.
Stories this photo appears in:

Named a "BADASS WOMXN IN THE PACIFIC NORTHWEST "by Press Books.pub, the first artist to sign with Stevie Wonder's fledgling music label, Black Bull Music in 1971, then 18-year- old Bernadette Bascom launched her professional music career, a journey that would eventually earn her a coveted Emmy Award in 2004 for a documentary, "Bernadette's Touch," chronicling her groundbreaking achievement using voice-training methods— and TLC— to help non- speaking kids learn to talk.