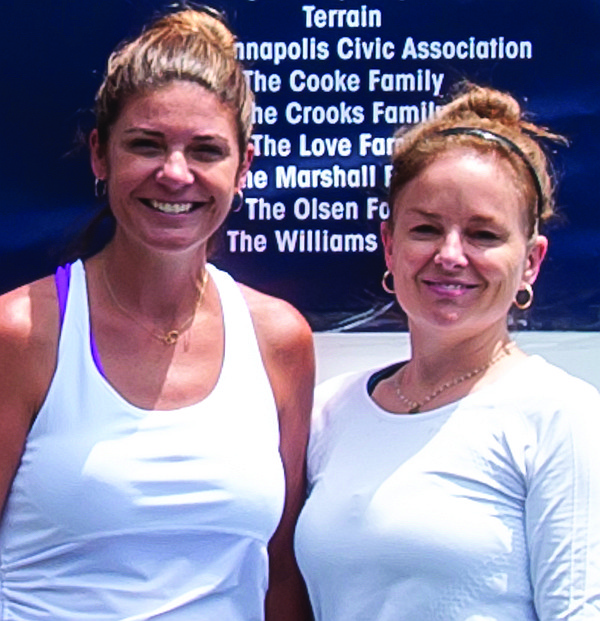 Peace Maker Award Diana Love founded the West Annapolis Pop Up Pantry (WAPP) in 2020 and worked with community partners to raise more than $100,000 in one month to provide food and aid for COVID-19 crisis response.
Amy Marshall is also the recipient of the Peace Maker Award. Marshall supported Diana Love's efforts with the WAPP by offering her short-term rental property as a storage and distribution site. Love and Marshall's mission is to support members of the community who've lost their income due to COVID-19 and who do not have access to federal aid such as unemployment, stimulus checks,
or loans.
Stories this photo appears in:

Annapolis— The 33rd Annual Dr. Martin Luther King, Jr., Awards Program will air virtually on Friday, January 15, 2021 at 6 p.m. The program will conclude with a viewing of the award-winning short film, "The Dream Revisited: Civil Rights In Perspective," followed by a virtual discussion of local leaders and activists, "Is Dr. King's dream being nurtured in Anne Arundel County today?" The largest celebration of Dr. King's birthday in Anne Arundel, this will be the first year the event will be held virtually via cable and social media. The U.S. Naval Academy Gospel Choir will perform during the program.