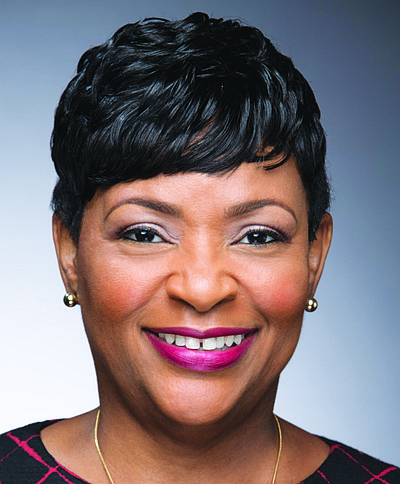 Courageous Leadership Award Adrienne Jones, Maryland House of Delegates Speaker has been a delegate since 1997, originally serving as Speaker Pro Tempore in the Maryland House of Delegates for 16 years. In 2019, she received the Casper R. Taylor Jr. Founder's Award for her government service, the highest award given to a member of the House of Delegates. She served for 37 years as the first executive director of the Baltimore County Office of Fair Practices and Community Affairs, as deputy director of the Baltimore County Office of Human Resources, and is the founder of the annual Baltimore County African American Cultural Festival, now in its 21st year.
Stories this photo appears in:

Annapolis— The 33rd Annual Dr. Martin Luther King, Jr., Awards Program will air virtually on Friday, January 15, 2021 at 6 p.m. The program will conclude with a viewing of the award-winning short film, "The Dream Revisited: Civil Rights In Perspective," followed by a virtual discussion of local leaders and activists, "Is Dr. King's dream being nurtured in Anne Arundel County today?" The largest celebration of Dr. King's birthday in Anne Arundel, this will be the first year the event will be held virtually via cable and social media. The U.S. Naval Academy Gospel Choir will perform during the program.