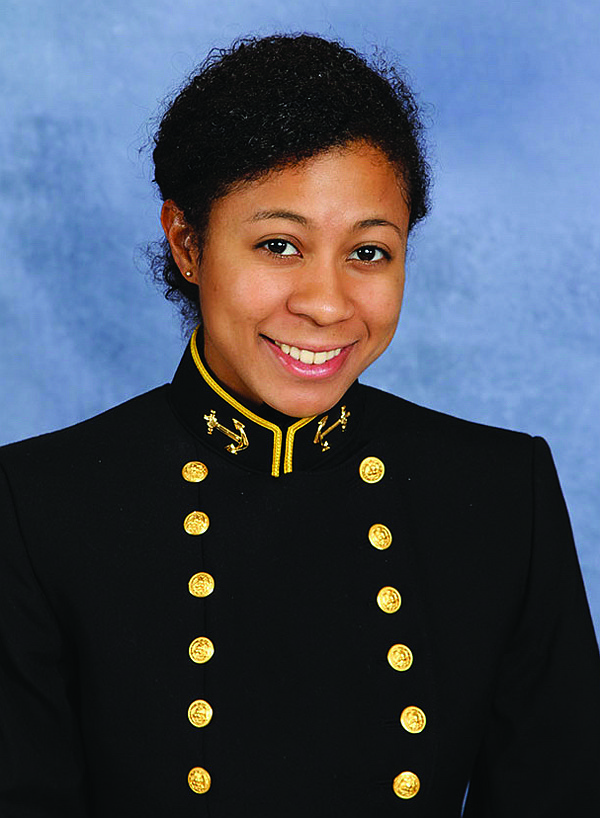 Drum Major Award Midshipman First Class Madeleine Cooke is originally from Maryland.
Cooke and her family ultimately settled in New York City, where Cooke graduated from St. Saviour High School in Brooklyn. During high school, Cooke volunteered at the St. Saviour Church food pantry. She now attends the U.S. Naval Academy, where she consistently meets the Academy's mental, moral, and physical mission with resolve and grit and has been an exemplary leader. At the Naval Academy, Cooke is the president of the Midshipman Black Studies Club, which works to empower future leaders of the U.S. Navy and U.S. Marine Corps.
Stories this photo appears in:

Annapolis— The 33rd Annual Dr. Martin Luther King, Jr., Awards Program will air virtually on Friday, January 15, 2021 at 6 p.m. The program will conclude with a viewing of the award-winning short film, "The Dream Revisited: Civil Rights In Perspective," followed by a virtual discussion of local leaders and activists, "Is Dr. King's dream being nurtured in Anne Arundel County today?" The largest celebration of Dr. King's birthday in Anne Arundel, this will be the first year the event will be held virtually via cable and social media. The U.S. Naval Academy Gospel Choir will perform during the program.