[et_pb_section fb_built="1″ _builder_version="4.4.8″][et_pb_row _builder_version="4.4.8″][et_pb_column type="4_4″ _builder_version="4.4.8″][et_pb_text admin_label="A Quick, Nutritious Dinner Solution" _builder_version="4.6.5″]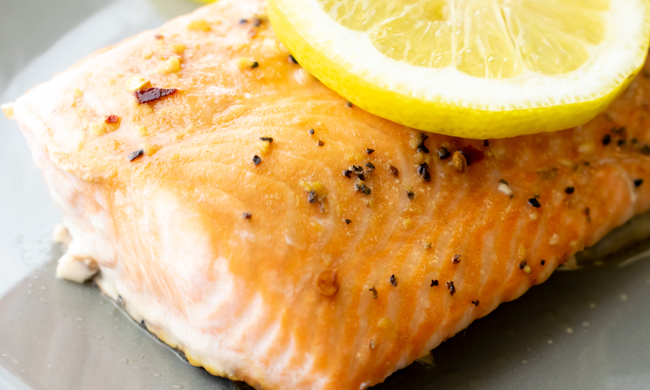 Balancing a busy lifestyle with healthy food choices can be a tall task. By focusing on recipes that incorporate easy-to-use, versatile ingredients like Filippo Berio vinegars, you can attain a light, filling dinner in less time. For example, this Honey-Balsamic Glazed Salmon involves just a handful of ingredients and seasonings, leading to just 5 minutes of prep time and 20 minutes in the oven.
Find more nutritious recipe ideas for even the busiest of nights at FilippoBerio.com.
Watch video to see how to make this recipe!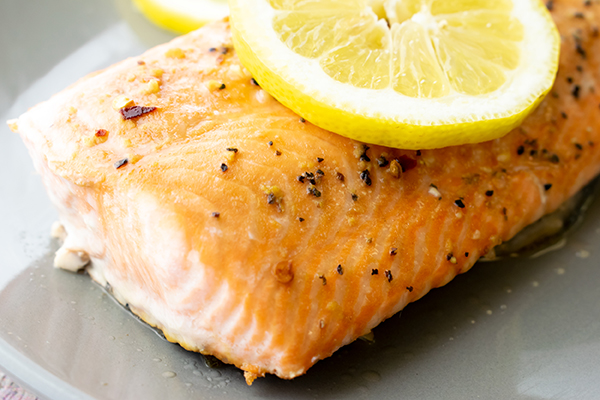 Honey-Balsamic Glazed Salmon
Prep time: 5 minutes
Cook time: 20 minutes
Total time: 25 minutes
Servings: 6
1          salmon filet (about 2 pounds)
1/2       teaspoon salt
1/4       teaspoon pepper
3          tablespoons Filippo Berio Balsamic Vinegar
2          tablespoons honey
1          tablespoon Dijon mustard
1          clove garlic, minced
pinch of chili pepper flakes
1          tablespoon chopped fresh tarragon (optional)
Heat oven to 400° F. Season salmon with salt and pepper; place on parchment paper-lined baking sheet. Whisk together vinegar, honey, mustard, garlic and chili pepper flakes; brush over salmon.
Bake 18-20 minutes, or until fish just starts to flake easily with fork. Sprinkle with chopped tarragon, if desired.
Tips: Substitute maple syrup for honey, if desired. Omit chili flakes and season with freshly ground pepper.
SOURCE:
FilippoBerio.com
[/et_pb_text][/et_pb_column][/et_pb_row][/et_pb_section]